Cruise Trek 2013:
"The Seine River, Beaches of Normandy & Magical Paris Tour"
October 25 ~ November 1, 2013
A 7-night cruise aboard AmaWaterways' ms AmaLegro,
with guests Dominic Keating and Lolita Fatjo
Our Itinerary ~
| | | | |
| --- | --- | --- | --- |
| Day | Date | Port | Notes |
| Wednesday | Oct. 23 | Geneva – pre option | Arrive Geneva Hotel, Mix & Mingle with CT family |
| Thursday | Oct. 24 | CERN | Tour CERN & overnight in Geneva |
| Friday | Oct. 25 | Paris | Transfer & Board our beautiful River Boat in Paris, home of the most beautiful monuments like the Eiffel Tower, Notre Dame Cathedral and the Louvre |
| Saturday | Oct. 26 | Vernon, France | Cruise the Seine, visit Giverny and tour Monet's house & gardens OR the Palace & Gardens of Chateau de Bizy |
| Sunday | Oct. 27 | Rouen, France | Cruise to this Medieval city, tour & visit the site where Joan of Arc was martyred |
| Monday | Oct. 28 | Rouen, France | "D-Day Remembered" – A full day excursion to either the US sector of Omaha & Utah beaches or the British & Canadian sectors. As an alternative, you can visit traditional Normandy and its Norman towns & villages. |
| Tuesday | Oct. 29 | Rouen, France | Visit Honfleur, a favorite subject of many artists. Or tour Normandy's famous Abbeys |
| Wednesday | Oct. 30 | Les Andelys | Birthplace of artist Poussin. Cruise & view the beautiful views of the Seine valley, visit the stronghold of Richard the Lionheart |
| Thursday | Oct. 31 | Conflans | Take an "artists walk" which includes Van Gogh, Cezanne and Pissarro and/or visit the home of Emperor Napoleon & Empress Josephine Bonaparte |
| Friday | Nov. 1 | Paris | Disembark and/or transfer to your Paris hotel, enjoy a panoramic tour of the "City of Lights," the Musee d'Orsey and a Cabaret show. . . All included in post hotel package. |
| Saturday | Nov. 2 | Paris – post hotel option | Explore landmarks, museums, cafés and shops of Paris |
| Sunday | Nov. 3 | Paris – post hotel option | End of CT trip. . . Transfer to airport or continue on your own |
Passage must be booked through the Cruise Trek office
to attend all Cruise Trek events.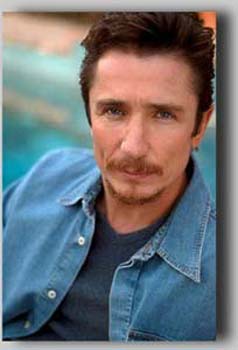 CT favorite Dominic Keating. Says CT organizer Charlie Datin, "Dom's high energy, brilliance and wit is just the best."
Our 2008 Danube and 2011 Rhine river cruises were so enjoyed by all that several within the Cruise Trek family requested this European River Cruise on the Seine River, sailing round trip from Paris, France.
An informal CT family adventure was planned this time, but joining the group were Dominic Keating and Lolita Fatjo.
The journey began with a visit to Geneva, Switzerland, and a tour of CERN, located in Meyrin, Switzerland. CERN, the European Organization for Nuclear Research, is one of the world's largest and most respected centers for scientific research.
The Cruise Trek family was treated to a private, custom, full-day tour of the CERN facility, led by a CERN official and physicist, and including an orientation, a visit to an accelerator and experiment, a look at the hadron collider (LHC), lunch in the Globe of Science and Innovation, plus time to peruse exhibits and media on the history of CERN and the nature of its work.
This special pre-cruise CERN package included the following:
Two nights at a Geneva hotel
Three full breakfasts at the hotel
Arrival and free day in Geneva
Transfers to and from the hotel and CERN
Lunch at CERN
Cocktail party at the hotel, after the CERN tour
Bus transfer from Geneva, Switzerland to our Paris, France pier
Cruise Trekkers Brent Stein and Joni Caplan, as well as Bryan Brake, have kindly shared their photos of the CERN experience ~
In her Huffington Post article, "Enterprise's Dominic Keating, Cruise Trek, and How Star Trek Fandom is Alive and Kicking", Ashley Jude Collie interviewed Dom before the Seine cruise.
"Charlie pulls out all the stops for his guests/fans with games and poker nights. On this Cruise we're having a Halloween party. I'll do a Q & A with the fans. I've gone a few times with Vaughn Armstrong who guested on several Star Trek shows, many times in prosthetics. Then he got to be himself on our show as Admiral Forrest, Scott Bakula's boss. Vaughn's a musician and he's brought his son along to Alaska and Bermuda. They perform and are very talented musicians. Everyone's really cool and I feel part of the family. I'm just the chatty, funny, story-filled cousin that comes with them on the Cruise Treks. It&rss very fun thing to do."
Read the full interview with Dom at The Huffington Post.
Major Technicality's Bryan Brake visited Geneva, Switzerland, and toured CERN along with the Seine Cruise Trekkers. His take on CERN and the Cruise Trekkers he met on the tour are recorded in a podcast, Episode 36, "Bryan's Tour de CERN". The podcast is available for listening or download on the Major Technicality website.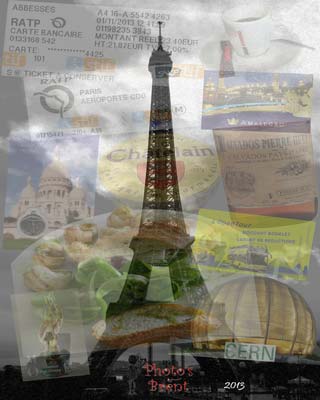 Seine highlights, created by Brent Stein: "I wanted to do something different this year to commemorate another fantastic cruise with Cruise Trek."
---